Building an in-house marketing analytics solution
---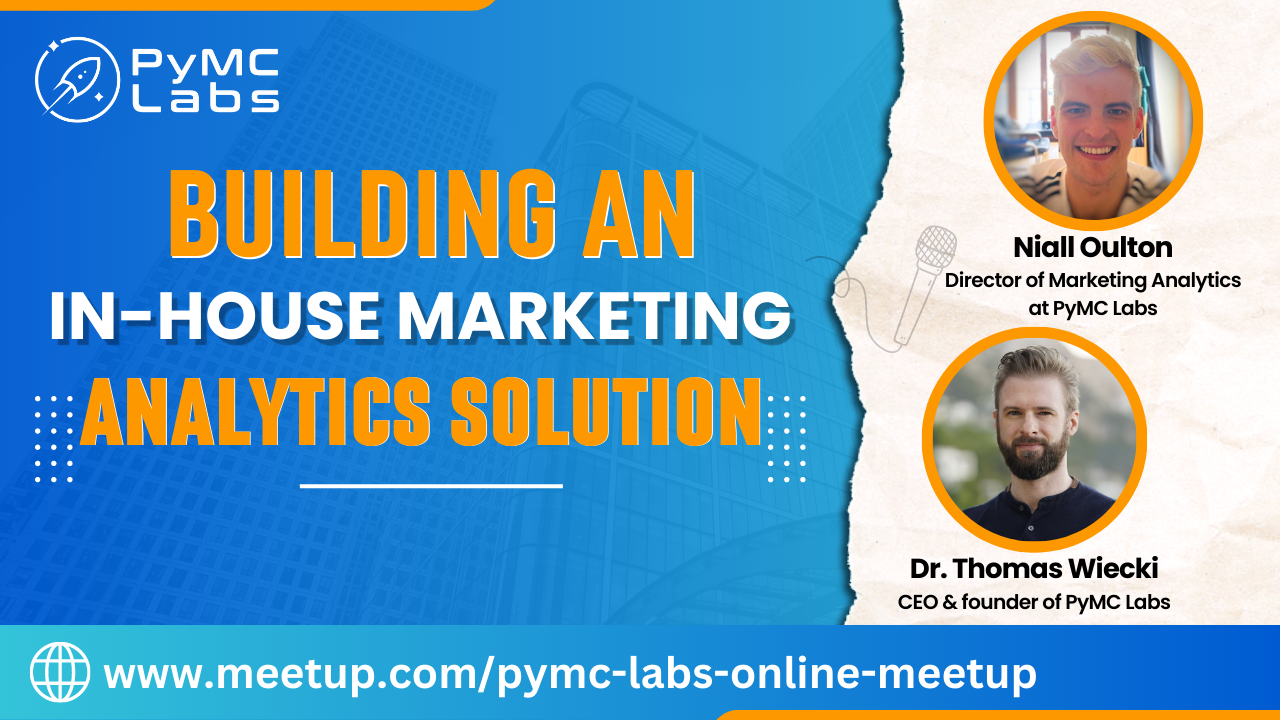 ---
Introduction
In-house marketing is crucial for a business as it provides control, consistency, and cost efficiency. Being in charge of your marketing strategy allows for a better understanding of the brand, its values, and its customers, fostering the creation of tailored, compelling campaigns that resonate deeply with the target audience. Moreover, in-house teams can adapt swiftly to changing business conditions or market trends, maintaining brand consistency across all channels.
Event Description
In this webinar, we'll explore the benefits and drawbacks of agency versus in-house marketing. Agency partnerships offer diverse expertise, advanced tools, and an unbiased perspective but may include financial commitments and transparency issues. On the other hand, in-house marketing assures control over data, promotes domain knowledge, and may save costs, but it comes with challenges such as talent management and keeping up with marketing trends. Our discussion will help you weigh these factors to make an informed decision for your business. Additionally, we are excited to introduce a potential solution PyMC Marketing. This Bayesian, open-source software promotes transparency and customization in the marketing analytics realm, making it an ideal foundation for an in-house marketing measurement solution. Its effectiveness has been demonstrated by Bolt in their latest case study.
Video
Timestamps
00:00 Webinar starts
00:52 Speaker Introduction
07:04 Agenda
08:53 Marketing Effectiveness and Measurement
10:34 Why Measure effectiveness?
12:18 Options for evaluating your marketing performance(Outsource to an agency)
16:14 Options for evaluating your marketing performance(In-House Solutions)
19:59 The Marketing Effectiveness Workflow
21:52 The Core components (Insights)
24:19 The Core components (Data)
25:39 The Core components (Modelling)
27:29 How can PyMC-Labs Help?
28:43 Case Study: Bolt
29:41 Domain Expertise
30:46 Sneak Peak: PyMC-Labs MMM Software
32:33 Q/A How do we derive the value of the MMM analytics piece ...
35:35 Q/A Can we build Hierarchical models with PyMC-Marketing?
37:55 Q/A Can we use ... Samplers in PyMC-Marketing?
41:02 Q/A Is scalability an issue?
45:30 Q/A How do you see the field progressing?
50:29 Combining MMM with CLV
51:22 Q/A Do you see any challenges or future?
55:30 Q/A On the same point of media interactions, what would be a good way to approach this problem?
58:14 Webinar ends
Resources
Book a Free 30-Minute Consultation
Curious how these tools can be most effectively used in your particular situation? In this free 30-minute strategy consultation with us, we will:
Review your current setup and any potential pain points you might have.
Identify where there are areas for improvement.
Define a plan of how Bayesian open-source tools can help you bring your marketing analytics to the next level.
Free strategy consultation: calendly.com/twiecki/bayes
If calendly slots are full, email: thomas.wiecki@pymc-labs.com
---
Work with PyMC Labs
If you are interested in seeing what we at PyMC Labs can do for you, then please email info@pymc-labs.com. We work with companies at a variety of scales and with varying levels of existing modeling capacity. We also run corporate workshop training events and can provide sessions ranging from introduction to Bayes to more advanced topics.